Speech and Language Services in Alberta
Welcome to Colourful Voices Inc.!
Colourful Voices Inc. provides assessment, treatment and consultations for children (birth – 18 years) and their families in Edmonton, Alberta and the surrounding areas. Not all voices are the same, some are produced with sounds, others use pictures, or a device to speak. Some have difficulties with using correct grammar, or sounds, understanding what was said, or saying something without stuttering. The ability to use our voice is very powerful, it helps us communicate and connect with each other. Colourful Voices Inc. is passionate in helping your child find their voice, become more confident in their speech and language skills and to connect with the word around them. We believe in working with parents as a team and making therapy fun by playing games that interest your child. We are available for in-home, at school/daycare and online services in Edmonton, Alberta. We also provide online speech and language services for everyone in Alberta.
Learn more about us and our services.

Everyone Deserves a Voice
Contact Us to start your Speech and Language Journey!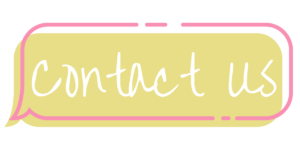 Testimonials
"Patricia is an excellent SLP! I met her when she worked with Edmonton Public Schools in the Pre-Kindergarten Program. At that time, my son (3yrs) had a severe expressive language delay and a severe speech sound delay. He was only able to say about 50 words and he couldn't pronounce those words correctly. There were 4 fulltime 'teachers' in the classroom and of those 4, my son took to Patricia immediately; when I dropped him off, he would run and give Patricia a giant hug.
For sessions at home, Patricia brought a variety of fun games to practice sounds/words with and noted which games best motivated my son to say the sound/word. She was excellent at demonstrating and emphasizing what to do with the lips, tongue, and jaw in order to produce a specific sound. Patricia was very good at getting his full attention and praising him for both successful and unsuccessful attempts. She was very patient and encouraging and good at knowing when to move on to something else.

Patricia was wonderful at coaching me how to practice with my son. I learned fun and engaging strategies to get him to say words and sentences successfully, all while keeping him motivated to learn. She was also great at praising me for my efforts.
At the end of the program, my son was speaking more often, speaking in longer sentences, was more willing to learn new words and sounds, and his speech was clearer and easier to understand. I'm so happy we had this great experience as part of my son's journey of learning and growth! I highly recommend Patricia as an SLP!"~ Florence N. (Parent)
"Hi my name is Tony, i have a son name Louis, he was diagnosed with Autism when he was 2 years old, he had a severe speech delay and also social impaired. It was very difficult for Louis and for us on a day to day life. We first met Patricia when Louis turned 3 years old. Louis at this time only make jiber jaber sounds with no significant meaning just random sounds, he also was not able to self care or potty trained. Since seeing Patricia, Louis has progress significantly, it was absolutely a big mile stone from before, he has seen Patricia for 2 years now and Louis is now 5 years old. He is now able to speak the right meaning of words and able to join words to make sentences, his motor skills for daily activity like going to washroom, getting dress, shoes, socks, and playing with friends are now achieved, for the age he is at, still there is some tweaking, but its like night and day from before . As a father i am very happy to see my son achieve something this simple that many people take for granted and not realizing how difficult and can be for a person with Autism or any condition. Patricia has took close care of Louis and shown me many method i can use at home to help my son while he is not with her. For example using repetition and playing adding on new word per game so he can understand the meaning and remember with the repeated method. Using picture for Louis to easy identify the object or guide to the activity in picture. Pronouncing sound that is easy for Louis to mimic. Those are a few example that Patricia had shown me at home, there is so many more method. Patricia is an outstanding Therapist, i am satisfied with her method of teaching and my family couldn't be more grateful for her to help Louis in his progress and achievements. Thank you Patricia" ~Tony N. (Parent)