Services
Colourful Voices Inc. provides Speech and Language consultation, assessment and treatment services for children and their families in Edmonton, Alberta and the surrounding areas. We also provide online services for everyone in Alberta and Ontario. We believe in working with you as a team and making therapy fun and engaging for your child. Below are some of the services we offer:
Consultation and Assessment
Consultation
A complimentary 15 minute consultation to review your concerns and answer any questions you may have. Contact us to book your free consultation today!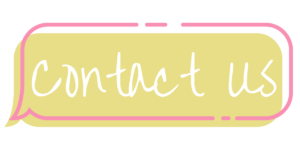 Assessment
Based on your concern our Speech-Language Pathologist will complete an targeted or comprehensive evaluation of your child's communication skills. This includes an informal or formal assessment, a review of your child's developmental and/or medical history, and family/caregiver interviews to determine your child's strengths and weaknesses. This guides the development of goals that are meaningful and individualized to your child.
~If you have recently received an evaluation from another provider, an evaluation may not be necessary.~
Collaboration
It takes a village to raise a child. We can connect and collaborate with other members of your child's team (school SLP, teacher, educational assistant, daycare staff, Occupational therapist, Psychical Therapist, dentist, pediatrician, relatives etc.) to provide support your child in multiple settings and to ensure that we are all on the same path towards your child's growth.

Speech and Language Therapy
Treatment sessions are play-based, evidence-based and individualized to your child based on your child's needs and family interest. We believe in working with you as a team and making therapy fun and enjoyable for your child by playing games that interest your child. Parents are encouraged to participate and to learn strategies to help your child grow. Sessions can be completed in your home, school, daycare, out of school care or online (i.e., teletherapy).
We are able to provide a intervention in a variety of areas including:
Speech Sound Delay/Disorders (Articulation/Phonology)
Motor Speech (Childhood Apraxia of Speech)
Receptive Language (understanding of language)
Expressive Language (use of language)
Early Intervention (late talkers)
Augmentative and Alternative Communication (AAC – Touchchat, Lamp Words for Life, Snap Core First)
Social Communication (connecting with others, play skills, social skills)
Fluency (stuttering)
Autism Spectrum Disorder (ASD)
Down Syndrome
Parent Coaching
Parents are a part of therapy and an important part of your child's life. We provide coaching to parents to develop skills and strategies to help your child grow their communication skills.
Teletherapy
Teletherapy is provided through a secure online platform using a computer or tablet, and can be done anywhere with high speed internet. Teletherapy reduces travel time and allow for clients in rural area to have access to service. During the session, we will work on goals discussed with fun and motivating activities. Research has shown that teletherapy is an effective method of providing speech and language therapy.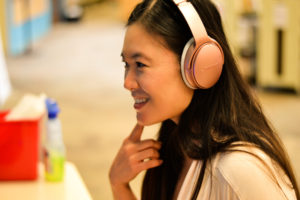 Contact Us to start your Speech and Language Journey!